[LoL] Cinématique de League of legend ou l'art de mettre l'eau à la bouche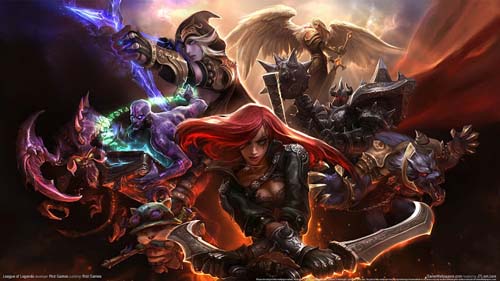 J'ai beaucoup joué à League of Legend alias LoL, c'est un jeu de type MOBA. Le but étant de jouer en  par équipe en 5c5 ou 3c3 sur différentes maps. Donc ceci est une petite news concernant le jeu, Riot Game vient de sortir un trailer d'enfer. Déjà apprécie le tout premier pour pouvoir le comparer au dernier sortie !
1er trailer : welcome to League Of Legend
Les musiques sont épiques et quand on y a joué ça donne envie !
Dernier trailer nommé Twisted Fate
Pas la peine de me demander, je n'y joue plus car je fais des crises de nerfs sur ce jeu. Et la communauté frenchie est trop mal perçu (on se fait vite troll)
Et toi, tu joue à LoL ?